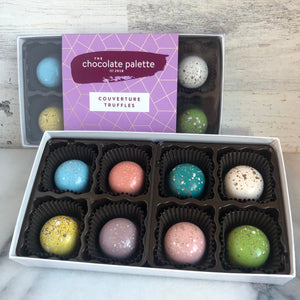 Congratulations! You're awesome!  You did it!
Perfect for celebrating any occasion (even just making it to Friday!)  Each box includes an assortment of our current flavors, including but not limited to the following:
Peanut Butter Crunch 
Salted Caramel 
Passion Fruit
Lemon Curd
Creme Brûlée 
70% Dark Chocolate 
If you would like specific flavors, or even a box containing all of a single flavor, please mention that in the "notes to seller" box at checkout and I will do my best to accommodate your request!