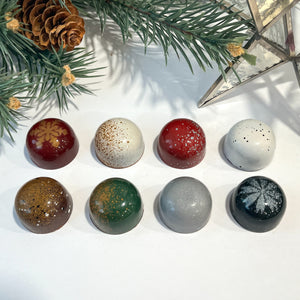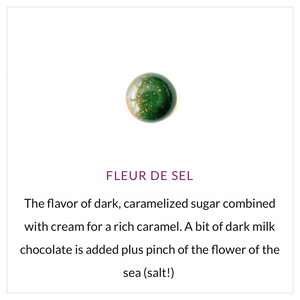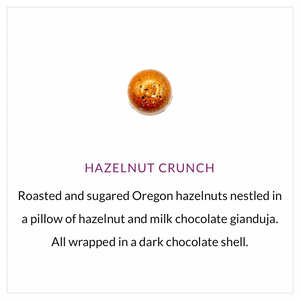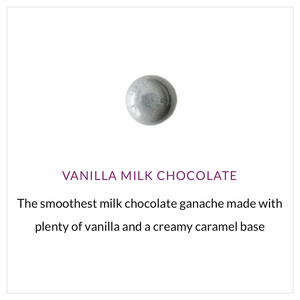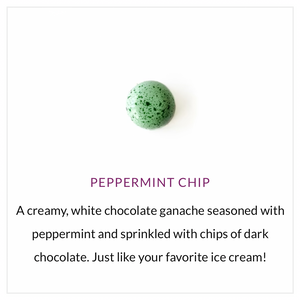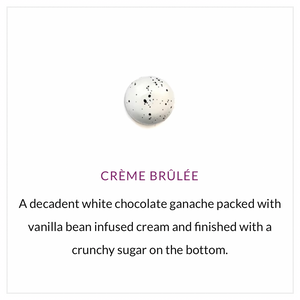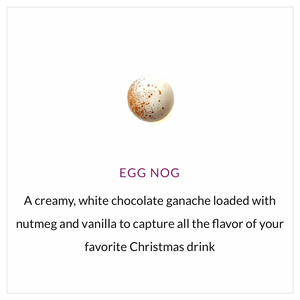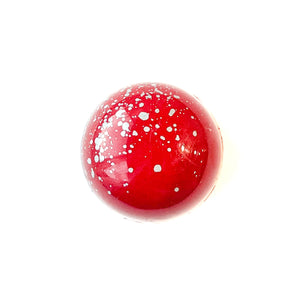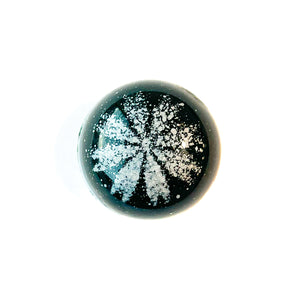 Product image 1

Product image 2
Product image 3

Product image 4

Product image 5

Product image 6

Product image 7

Product image 8

Product image 9

Product image 10

This 8 piece box features all eight flavors of our Christmas Collection!  The perfect gift for any chocolate lover in your life!
Flavors includes one of each of the following flavors:
*All flavors are made in shared equipment in a commercial kitchen that also processes milk, nuts, tree nuts, soy, and occasionally gluten.