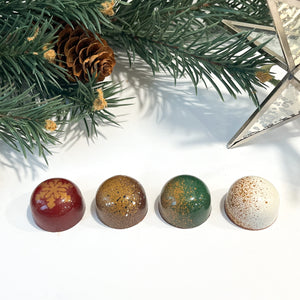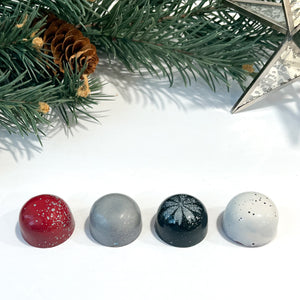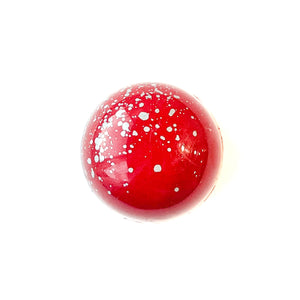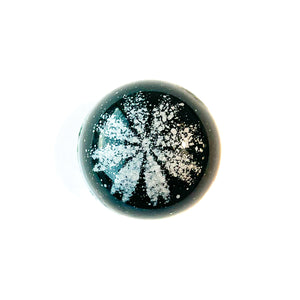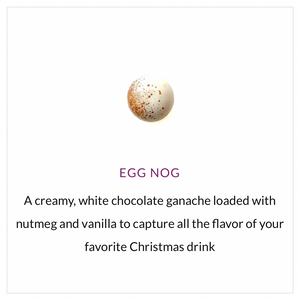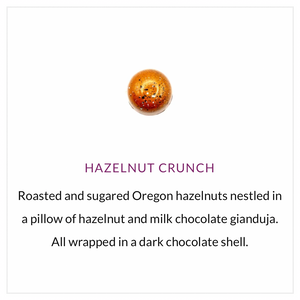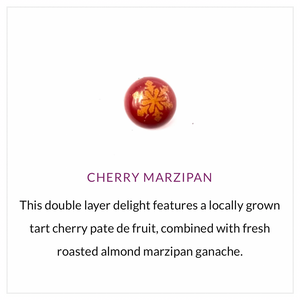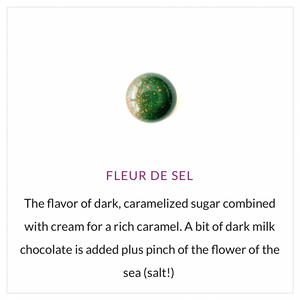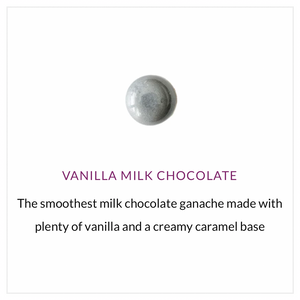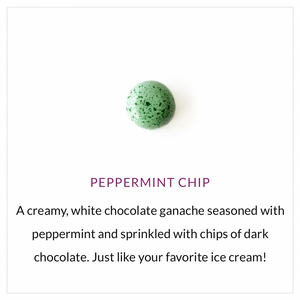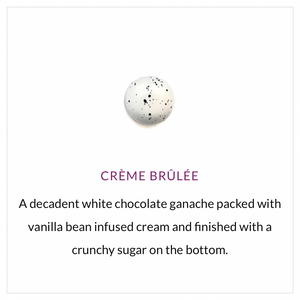 Product image 1

Product image 2

Product image 3

Product image 4

Product image 5

Product image 6

Product image 7

Product image 8

Product image 9

Product image 10

Product image 11

These 4 Piece Boxes are packed with classic festive flavors. An ideal choice for a thoughtful present, gifting neighbors, filling a stocking, or keeping all to yourself!
Box #1 includes one each of the following flavors:
Eggnog—white chocolate ganache with nutmeg and vanilla
Cherry Marzipan—locally grown tart

 

cherry pate de fruit and a white chocolate almond marzipan ganache (contains almonds)
Fleur de Sel—a creamy caramelized milk chocolate accented with Utah's Redmond's Real salt and rich vanilla 
Hazelnut Crunch—hazelnut guanduja wrapped around a crunchy sugared hazelnut 
Box #2 includes one each of the following flavors:
Crème Brûlée—a creamy chocolate crème brûlée ganache with vanilla beans and a crunchy sugar base
Strawberry Cheesecake—House made Strawberry Pate de Fruit, a rich cheesecake ganache, and a graham cracker crust (contains gluten)
Figgy Pudding--Our version of the traditional Christmas cake featuring figs, orange zest, vanilla, cinnamon, and almonds
Vanilla Milk Chocolate--a silky smooth milk chocolate ganache loaded with vanilla beans 
*All flavors are made in shared equipment in a commercial kitchen that also processes milk, nuts, tree nuts, soy, and occasionally gluten.
These are hand painted with colored cocoa butter and shelled with high quality couverture chocolate.  The chocolates are crafted without preservatives.  Store at a cool room temperature and enjoy within 4 weeks for best flavor!