Chocolate Candied Oranges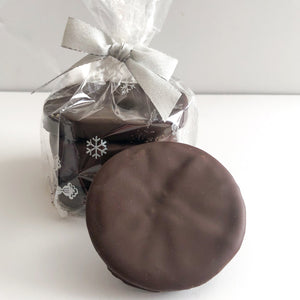 Satisfy your sweet tooth in a whole new way with our decadently delicious Chocolate Candied Oranges. Enjoy the succulent flavor of each juicy orange slice covered with a generous layer of rich, dark chocolate. Treat yourself to a unique and delicious snack today!
These are packaged in a 7 oz treat bag and tied with a silver ribbon.